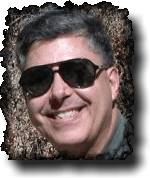 About Joe
Joe Mabry is quite the talented guy. Previous voice talent experience includes barbershop quartet bass, community theater actor and singer, baseball game announcer, news/sports anchor aboard ship (haze gray and underway, as they say in the Navy), and corporate speaker/trainer.
Joe is a member of the National Association of Sports Public Address Announcers. He is, through that organization, a Certified Public Address Announcer.
Joe has studied voice over under MJ Lallo.